Are you looking for a healthy way to look youthful and radiant at your own age?
Discover how you can get a natural facelift to look 5-10 years younger!
This is possible by practicing Face Yoga regularly. Best part, it only takes a few minutes a day!
Everyone knows the rejuvenating benefits of exercising your body: it improves your mood, tones your muscles, and helps you become flexible. The same principles apply to your face. With regular practice, Face Yoga will help tone and lift the face and neck muscles.
Introductory Price $90 USD Today Only $45 USD (50% off)
One time payment - no monthly fees, subscriptions, or upsales
What exactly is Face Yoga?
Face Yoga is a natural, sustainable alternative to a facelift. Facial poses lift, tone, and firm your face and neck. Activating your face muscles promotes blood circulation and increased oxygen flow, which smooths your skin and improves your complexion! The regular practice of Face Yoga will help you achieve and maintain a youthful, radiant appearance without the need of dangerous fillers or invasive procedures.
Face Yoga is an uplifting practice that will not only lift your face, but your mood too!
When we lift the corners of our mouth and smile, we release "happy hormones", such as endorphins, dopamine, and serotonin, that boost your overall sense of well-being. In the same way, Face Yoga poses that simulate joyful expressions bring you a sense of happiness.

Results.
The photo on the left is a Before & After of a student pre-pose, then holding a pose called the "O" (photo on the right), for a total of 30 seconds. A thermographic camera was used to highlight the increase in blood circulation on this student's face after performing the pose.
6 Reasons why you should practice Face Yoga
1. Tone, firm and lift your face and neck muscles - When you practice face yoga regularly, you will start noticing reduced forehead wrinkles and frown lines; lifted, more defined cheeks; reduced crow's feet, puffiness under the eyes, and dark circles; lifted corners of the mouth, plumper lips, reduced smile lines; defined jawline, and reduced doudle-chin.
2. Improve your self-image - People who practice self-love tend to have a healthy body image. Self-love can motivate you to adopt healthy habits and take care of your physical self. You will learn to treat yourself with kidness and make the mirror your ally. Instead of criticizing yourself, you will embrace your uniqueness!
3. Boost your mood and self-confidence - It is no secret that good body posture will prevent back pain and help avoid health complications, but it can also help you lift your mood, build your confidence, and make you appear more youthful. You will learn to assume a "power posture" during practice and throughout the day!
4. Activate your body-mind awareness - Face yoga poses are designed to build your awareness on how you are using your facial muscles. This will help you break bad facial habits that can cause stress in your mind and manifest in your face (unwanted sagging, wrinkles and folds). You will also learn how to relax your face muscles for a well-rested appearance.
5. Increase relaxation by self-calming - One of the main components of face yoga is mindful breathing which reduces stress and increase relaxation because of their self-calming effects. You will learn to concentrate on your breath and notice the changes as the body follows the mind into relaxation.
6. Improve your social and communication skills - Learning self-control through face yoga will make you feel more confident in interacting and communicating with others. The practice of face yoga poses help you enhance your facial expressions, which are a vital component for better non-verbal communications.

The course includes 30 Face Yoga poses in total:
24 core poses: covering the main areas of the face - Forehead, Eyes, Cheeks, Nose, Mouth & Lips, Neck & Jawline.
3 corrective poses: these poses help you become more symmetrical in the eyes and mouth areas, and reshape your nose.
3 counter poses: stretch and relax the face muscles in the opposite direction to avoid wrinkles from forming.
The poses are integrated into 4 different levels, going from beginner to advanced. Each level includes a pose for each area of the face, so you only have to learn and master 6 new poses at a time - then we put them together into a 6-7 minute flow that you can follow along.
Each level is divided into 2 video episodes: An
instructional episode
and a
guided flow episode
. The instructional episode contains tutorials with detailed instructions and tips on how to do the core poses correctly, along with common mistakes and what not to do when practicing the poses. The guided flow episode runs the 6 poses together into a 6 to 7-minute facial workout that you can follow daily.
Instructional Video Episodes
Learn the fundamentals of Face Yoga, the benefits of each Face Yoga pose, how to perform each pose correctly, and how to avoid common mistakes.
Gain tips to help you get the maximum benefits, and ways to keep yourself motivated.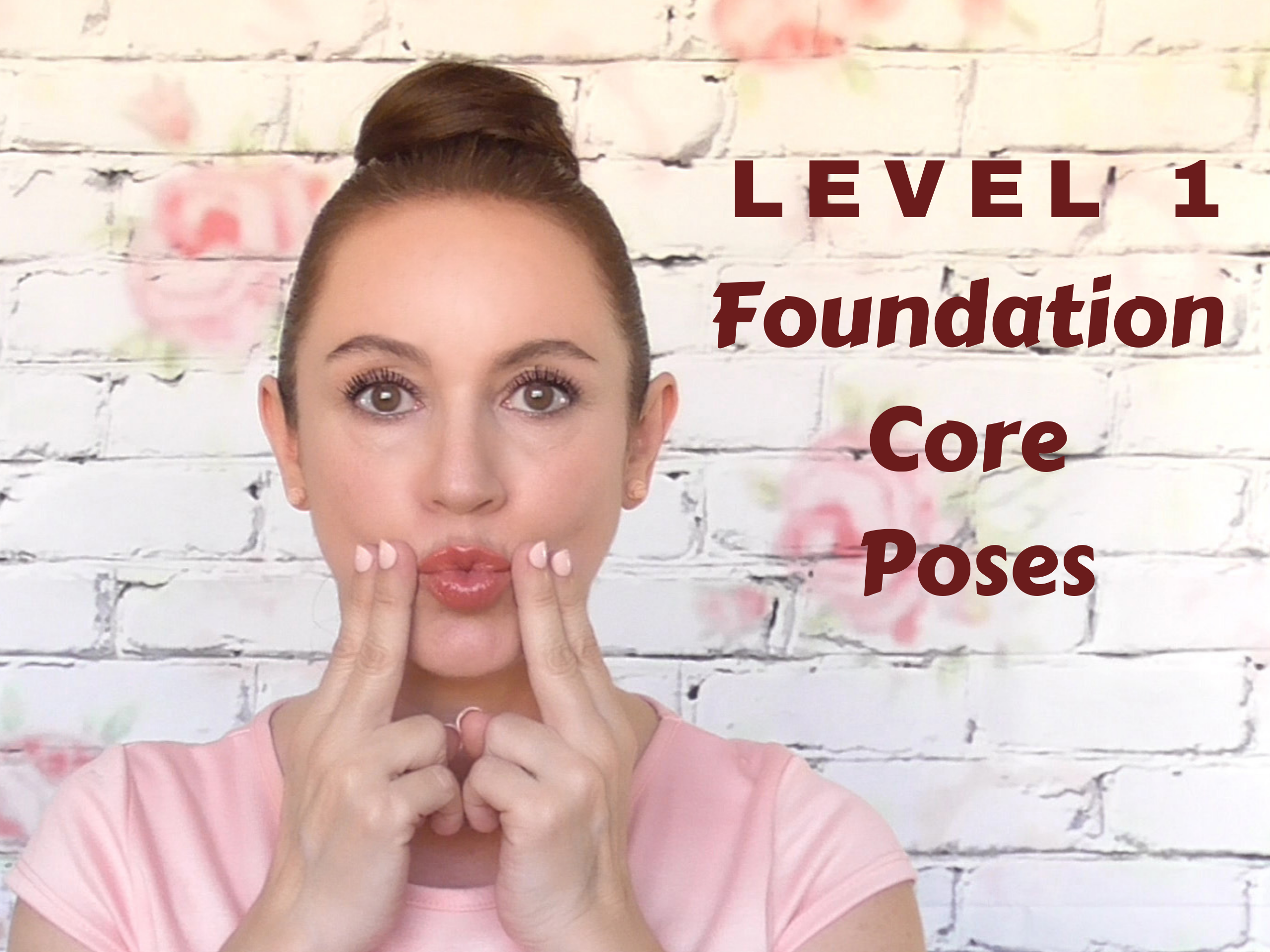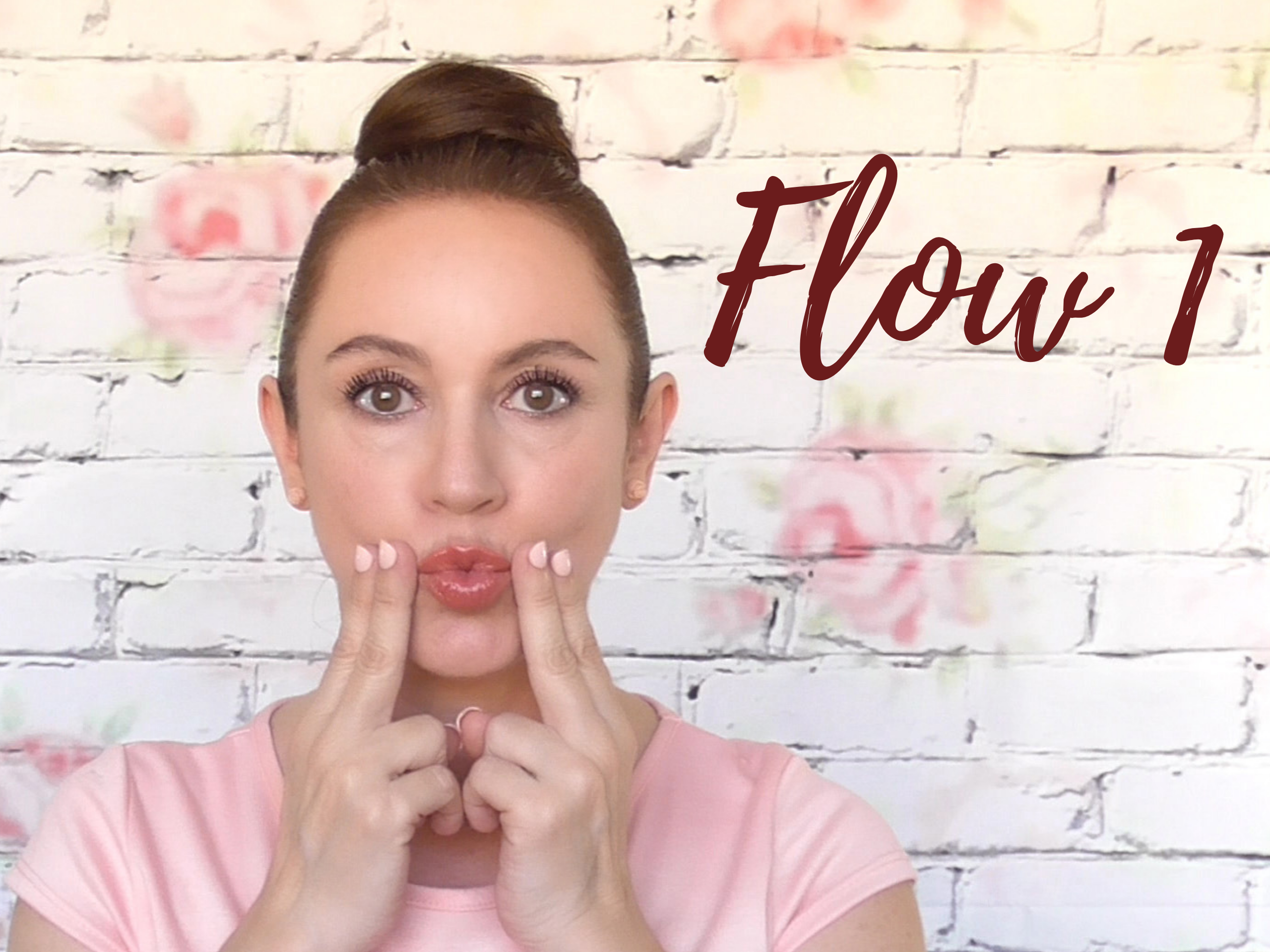 Guided Flow Video Episodes
Once you learn the poses, you can follow along with the guided flow episode. Each 6 to 7-minute flow includes 6 poses to engage every area of the face for a well-balanced appearance.
When you master all the poses, you will be able to create your own flows with your favorite Face Yoga poses.
Why should you choose the Face Yoga for Rejuvenation course over other programs?
Facial exercises have been around for many years, but recently their popularity has resurfaced because more and more people are looking for natural alternatives to costly dermal fillers and cosmetic procedures.
The problem is that there is so much information out there that it makes it hard for people to figure out what are the best exercises to achieve a youthful, well-balanced appearance. It is also important to have a plan of action and follow a program that can be easily incorporated into your daily routine.
This is why Face Yoga Studio® has carefully developed the Face Yoga for Rejuvenation video series designed to teach you face yoga poses that you can simply follow to make progress, step-by-step, at your own pace.
In addition, we wanted to make this program affordable, so you can look and feel great without breaking your bank. Other similar courses retail for $100, $200, even $300 - our course costs a fraction of those prices without sacrificing quality.
This is the content you will get when you enroll in this course:

"How to get the best out of this program" Introduction Video, weekly calendars to plan your progress (pdf)
Four Instructional (How to) Videos (one for each level)
Four Guided Flow Videos (one for each level)
Weekly Sample Calendars to keep track of your progress and stay motivated
Bonus #1: We'll teach you 3 rejuvenating techiniques that are the perfect complement to your Face Yoga Practice - Acupressure Facelift, Face Massage, Lymphatic Drain Massage (pdf)
Bonus #2: Guided Meditation for Self-love (audio)
Bonus #3: Healthy Living Guide (pdf)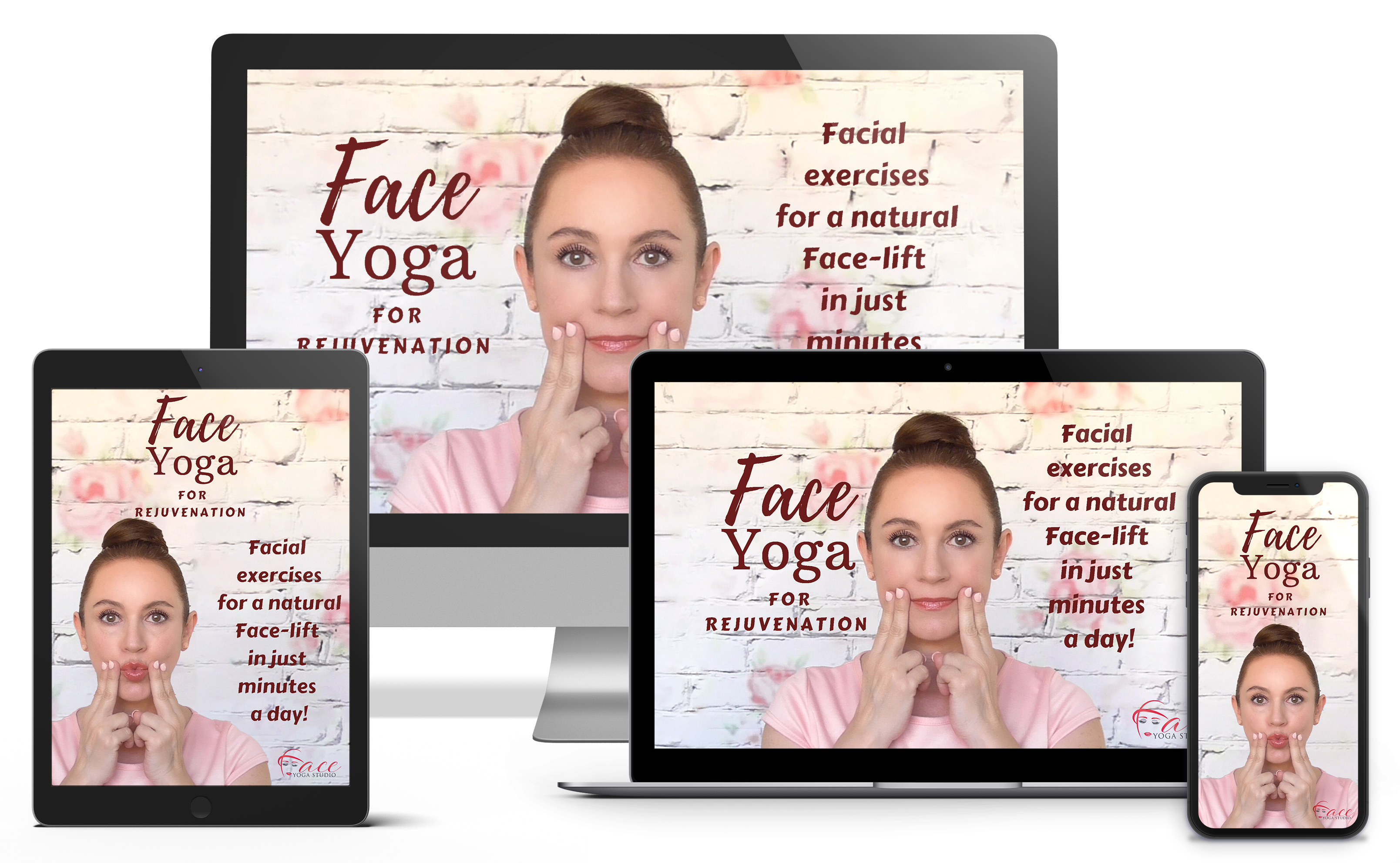 Testimonials
"Excellent explanations and easy to follow. If we work out our body why would we not work our face. Loved this course!"
Natalie B.
"Very systematically conducted course with elaborate demonstrations. I enjoyed learning the facial postures. Will definitely practice daily to see the results."
Rashmi S.
"It is absolutely a very good match for me. Easy to follow, well explained and well instructed. Worth every dollar. Bravo!"
Twaambo B.
"I like all facial exercises, they are relaxing, helping my skin look fresher, younger, less tense - I would recommend it to my friends."
Katarzyna C.
"I really enjoyed the course! I'm 31 and noticed differences in my face in the first week."
Monta B.
"I felt it was easy to follow and enjoyable. It made me feel positive."
Karen C.